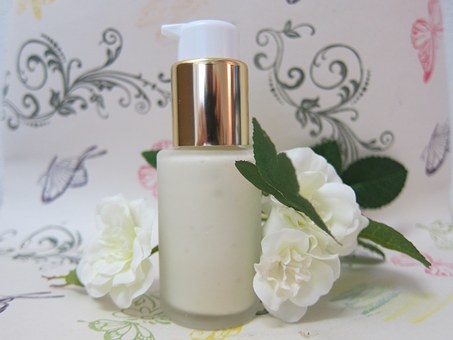 Learn How To Make Skincare Products

In this workshop/course we will look at all the different types of oils/butters that go into making skincare products. You will make your very own cleanser, toner and moisturiser to take home with you.

The workshops are kept very small, only 3 people at a time, to ensure everyone gets individual attention and help.

I'm always going on about getting people to ditch potential harmful chemicals in their every day lives and this workshop will help you on your way to be more natural, especially if you suffer with problem skin.

I will provide you with all the ingredients, gloves, apron, packaging, tea/coffee and light lunch – just bring yourself.

If you have a relative/friend that you want to bring I can always arrange a day to suit just you two.
You will be using only natural ingredients and this is what will do :
Learn about different oils and butters, especially for different types of skin
Learn how to make a skin toner
Learn how to make a cleansing balm
Learn how to make a moisturiser
Learn about essential oils and the benefits on your skin
Learn when to use a preservative
Learn the basics of using a preservative
Learn the basics of formulating skincare products
Learn where to buy your ingredients
Take home a free booklet that contains recipes for you to try
Certificate

PRICE : £69 each

Payment can be paid by BACS or Paypal
I can also provide you with a 'Starter Pack' to enable you to make more products when you get home :
Coconut Oil

Shea Butter

Rose/Lavender Water

Witch Hazel

Beeswax

NF Wax

Preservative

Gloves

Thermometer

Lavender essential oil



Please let me know if you would like a pack before you come along so I can get one ready for you.

Dates for Workshops
AUGUST
Saturday, 11th August - 3 SPACES

If you can not attend on the dates above please ask me to put you on a list so I can contact you when other dates become available.
Contact me here